LGV Truck Training Step By Step Guide
Driving Talent offer candidates a comprehensive LGV training package for both Class 2/ CAT C and Class 1/ CAT C+E training courses.
LGV Class 2/ HGV Category C Training
Class 2/ CAT C allows professional drivers to drive "rigid bodied vehicles" which are smaller trucks that do not have a separated cab. This means you will have an array of driving career-paths wide open to you, but you will not be allowed to legally drive these vehicles without the correct licensing.
LGV Class 1/ HGV Category C+E Training
This is the most obvious next step for many of our candidates. Passing your Class 1/ CAT C+E allows you to give much larger vehicles such as articulated lorries or arctic trucks.
You must have already passed your Class 1/ CAT C practical test in order to take a Class 1/ CAT C+E test and unlike rigid bodied vehicles, these trucks feature a cab that is separated from the trailer.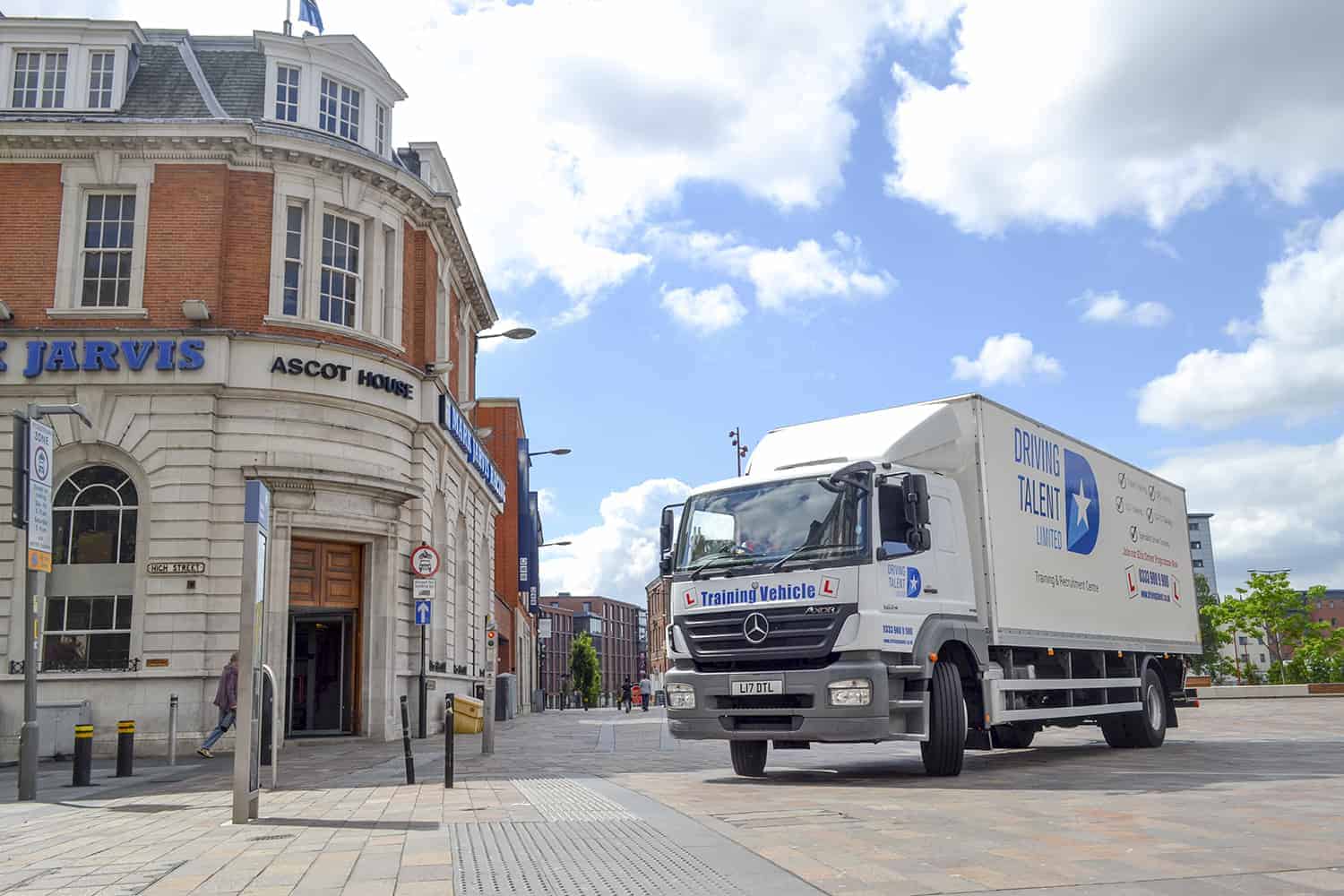 The First Steps to Becoming a Professional Driver
Now that you have a basic understanding of which qualification you will need to acquire first, we thought we ought to explain what you need to do to pass your LGV Class 2/ CAT C test in a step by step guide.
Step 1
Medical Examination (D4 Form Required)
Apply for provisional Entitlement (D2 Form Required)
Step 2 (Module 1)
Theory Test – Multiple Choice
Hazard Perception Test
Step 3 (Module 2)
Driver CPC Case Studies Test
Step 4 (Module 3)
Step 5 (Module 4)
Driver CPC Practical Demonstration – Show & Tell (If you passed your car test on or after 1st January 1997 then once you have competed your module 2 you then need to complete your module 4)
Did this guide help you? Do you feel ready to start your driving career? If so fill in the contact form below and our training team will be in touch right away!